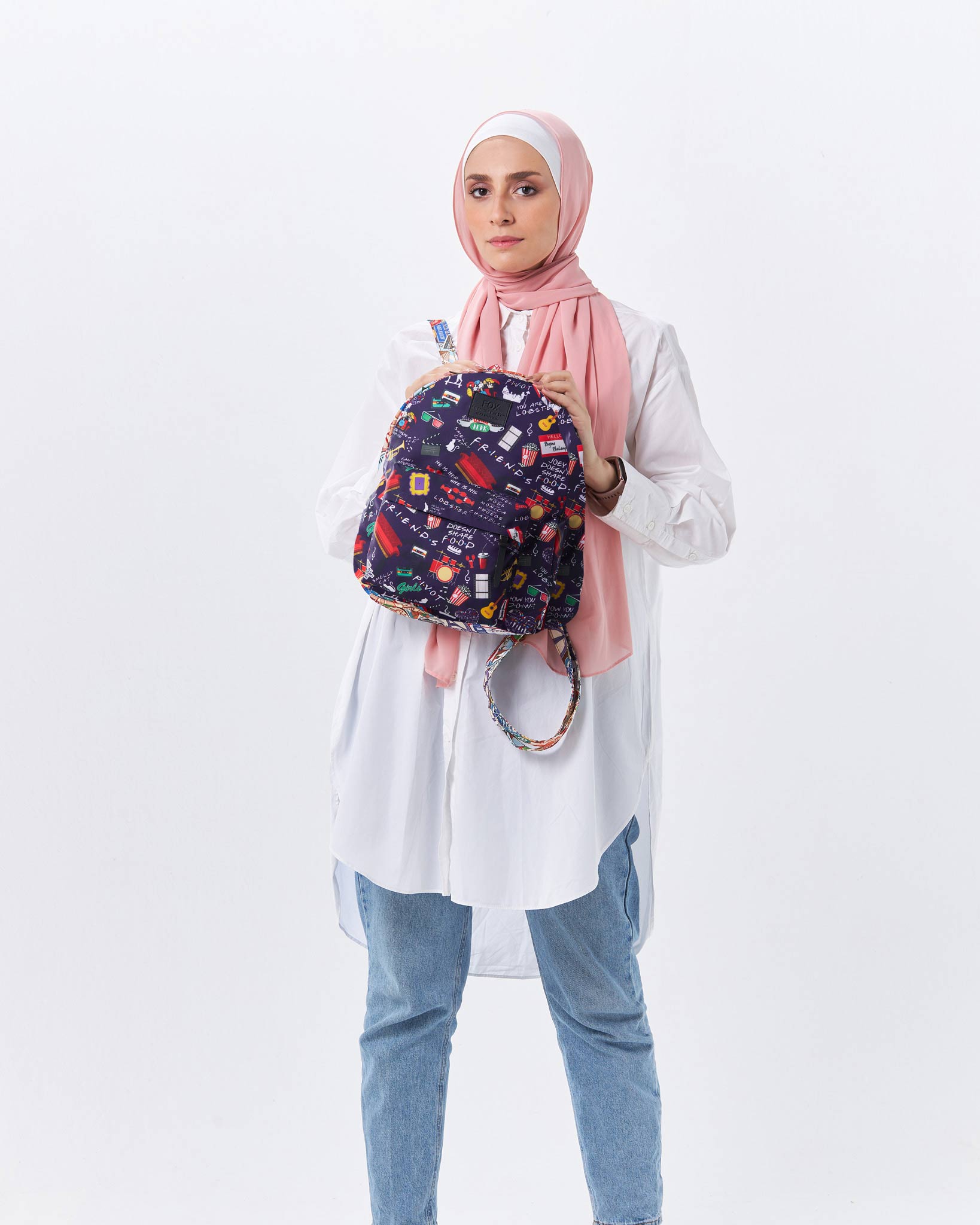 Friends MINIBACK
Our MiniBack is the perfect solution for those who crave both style and practicality. It's a conversation starter, a reliable companion, and a fashion statement all in one.
Key Features:
- Trendy Patterns: Our MiniBack is not just practical; it's also a fashion-forward accessory.
- Mini But Practical: Don't be fooled by its compact size. The MiniBack is designed to fit your daily essentials snugly.
- Premium Polyester Fabric: Crafted from premium polyester fabric, our MiniBack is not only trendy but also durable. It can withstand the demands of your daily adventures.
- Casual Style: The casual design ensures that this MiniBack complements any outfit or occasion.
- Lightweight and Compact: The MiniBack is incredibly lightweight, and its compact size won't weigh you down.
- Organized Storage: Despite its size, it offers organized storage with multiple pockets to keep your essentials in order.
- Weather-Resistant: The MiniBack is designed to handle the elements. Its premium fabric is water-resistant, ensuring your items stay dry and protected.
Upgrade Your Everyday Carry